Our Phuket Lawyer & Attorneys Offers
Want to be read about tips, business, laws in Thailand?
Read our legal news!
Our Phuket Lawyer has been winning cases for our clients.
The HWAL International Law Firm, is a professional team of Phuket lawyers that has over years of experience in helping clients win their cases. Our success lies is due to being 100% honest with present, and future clients. HWAL put the interests of our clients above ours. That's one of the reasons why we are one of the trusted and reliable law firms in Phuket in dealing with several cases from business to real estate. We're client centric lawyers in Phuket who care only about one thing: helping our clients in any way possible. HWAL International Law firm's team of Phuket lawyers has consistently getting some of the best case results, among all personal attorneys and law firms in Phuket. Our dedication to our clients, honesty and professionalism is the key why our clients consistently return to us – and refer their friends, and business network. We believe in a higher level of service, and results, and this all comes from our belief in providing the best service.
Managing Partner
Natcha Holmqvist
Born and raised in Bangkok, I am a professional English speaking Thai lawyer that possesses a vast wealth of knowledge in Thai Laws with a proven track record of providing indispensable advice to clients and delivering positive outcomes for them. Constantly focused on resolving legal issues and looking for ways to improve and evolve the processes. I have graduated from Thammasat University in PhD of Philosophy Program in Justice Administration and I am a Proud Member of the Thai Bar Association. I also graduated from Thammasat University in Masters of International Trade Law and Economics. I have been registered as a Notarial Service Attorney in Thailand and I am qualified to certify signatures and documents.
Our Mission
OUR MANAGING PARTNERS WORDS
---
We are passionate about the law and providing successful and honest professional outcomes for our clients. Our promise to all our clients is to offer the very best legal advice and to consistently exceed your expectations.
~ Natcha Holmqvist ~
25. Sep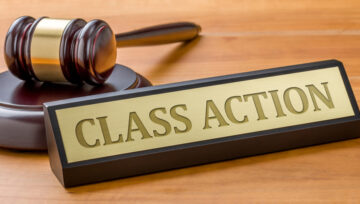 One of the most effective ways of holding negligent parties accountable is by filing a Class-Action Lawsuit. It involves a large number of people however, may take a little more time. So why is it preferred? – Simple, it is much easier to get compensated for any issue using a class action Phuket suit, than …
13. Jul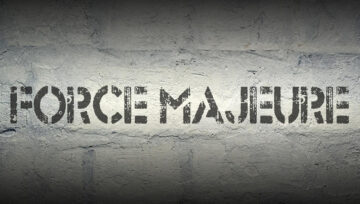 What is Force Majeure? It is a French term directly translating to 'greater force'. Thailand's Civil and Commercial Code defines it as "an event or pernicious result that could not be prevented despite efforts by the affected person to take appropriate care as may be expected from them in such a situation". In matters law, …